You don't have to buy a new PVR box. Save thousands of dollars by having your box repaired by professional technicians.
Reasonable Rates:
You will save up to 80 % compared to buying a new TV
All Makes:
15 years of experience repairing Scientific Atlanta, TiVo, UltimateTV and all other brands available in Canada
Rogers:
We are the only company in GTA that repair Rogers PVR boxes
Fast Service:
We are able to repair your PVR on short notice, often within hours
Strong Warranty:
We always stand behind our work
---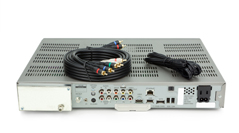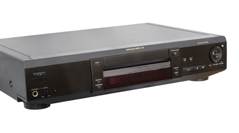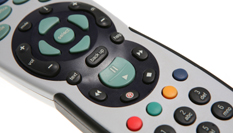 PVR Repairs
A digital video recorder (DVR) or personal video recorder (PVR) is a device that records video in a digital format to a disk drive, USB flash drive, sd memory card or other memory medium within a device.
The term includes stand-alone set-top boxes, portable media players (PMP) and recorders (PMR as camcorders that record in memory cards) and software for personal computers which enables video capture and playback to and from disk.
More and more manufacturers have started to offer television sets with digital video-recording hardware and software built into the television itself; LG was first to launch one in 2007.[1]
Pvr repair types:
Many satellite, cable and IPTV companies are incorporating digital video recording functions into their set-top box, such as with DirecTiVo, DISHPlayer/DishDVR, Scientific Atlanta Explorer 8xxx from Time Warner, Total Home DVR from AT&T U-verse, Motorola 6xxx from Comcast, Moxi Media Center by Digeo (available through Charter, Adelphia, Sunflower, Bend Broadband, and soon Comcast and other cable companies), or Sky+. Astro introduced their DVR system, called Astro MAX, which was the first PVR in Malaysia. Sadly, it was phased out two years after its introduction.
In the case of digital television, there is no encoding necessary in the DVR since the signal is already a digitally encoded MPEG stream. The digital video recorder simply stores the digital stream directly to disk. Having the broadcaster involved with, and sometimes subsidizing, the design of the DVR can lead to features such as the ability to use interactive TV on recorded shows, pre-loading of programs, or directly recording encrypted digital streams. It can, however, also force the manufacturer to implement non-skippable advertisements and automatically-expiring recordings.
Pvr background:
In the United States, the FCC has ruled that starting on July 1, 2007, consumers will be able to purchase a set-top box from a third-party company, rather than being forced to purchase or rent the set-top box from their cable company.
This ruling only applies to "navigation devices," otherwise known as a cable television set-top box, and not to the security functions that control the user's access to the content of the cable operator. The overall net effect on digital video recorders and related technology is unlikely to be substantial as standalone DVRs are currently readily available on the open market.